One of the key aspects of a successful eCommerce business is having a profitable product. When you venture into the eCommerce industry, regardless of your chosen business model, knowing whether your product idea is viable or not is crucial. 
It can be highly discouraging to spend all your resources, especially time and money, in developing a product to discover later on that the market has no interest in it. Hence, product validation is a must before launching your eCommerce business. 
What is eCommerce Product Validation? 
Product validation refers to the process of checking the business potential of a specific product idea. It mainly involves checking market demand and the potential profit margin of a product you plan to launch online. 
When performing a product validation for your eCommerce business, you should look into the demand for the product. This involves checking whether potential customers or a particular market are interested in the product you want to develop and whether the product will be profitable. Try to scrutinize whether you can sell the product at a competitive price point but still generate a return on the sale.
In general, you should avoid products with little to no demand and those products that generate low-profit margins for your business. 
The Importance of Product Validation Before Market Entry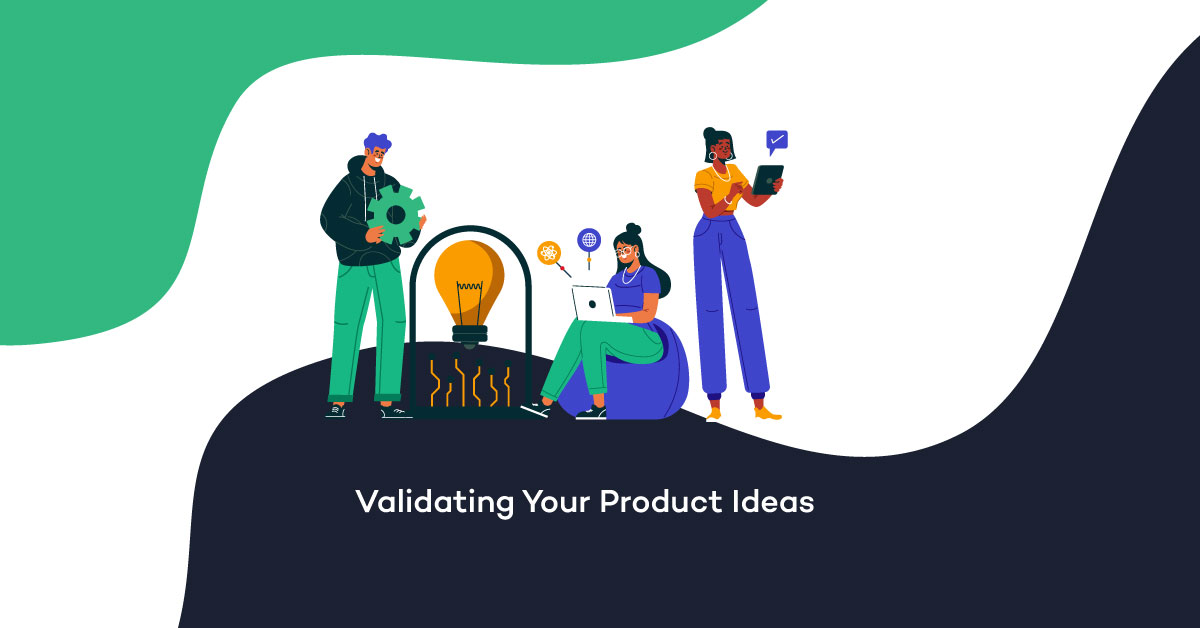 Determining product viability is necessary for any business, whether you are selling online or via traditional channels. As mentioned above, product validation matters because it allows you to check if there is enough demand for your product.
However, apart from sales and profitability analysis, eCommerce product validation likewise matters because of the following reasons: 
Discovering Opportunities
Checking the product viability also means discovering growth opportunities for your product. 
Product validation can introduce improvements to your idea, making it a better fit for the market. If product validation is done correctly, you will likely discover a more significant opportunity to turn your idea into a success by simply changing certain aspects of your initial product ideas.
Product validation along with market viability analysis can help you determine whether starting a business in that particular market makes sense financially.
Allows Connection
eCommerce product validation allows you to connect with customers or a specific market segment to whom you intend to sell your products. As part of your product market research, you will have to communicate with consumers and consider their feedback. Thus, giving you a better understanding of how to build a better product.
Decreases Risk
Going through a product validation for your eCommerce products means avoiding risks. Since you will be evaluating multiple aspects of your product ideas, you will likely have a grasp on whether or not you should spend your efforts building your product. Knowing this will help you avoid monetary risk or spending more of your other resources unconscionably. 
Effective Ways to Validate Your eCommerce Product Ideas
Product validation does not have to be costly. While large companies and big brands often hire marketing firms to research and perform product viability tests, small business owners and online entrepreneurs can perform their own product validation process with a limited budget when entering the eCommerce industry or starting an online business. 
Here are some practical steps that can be followed for eCommerce product validation.
Understand Your Target Market Through Market Research
Market research is imperative if you plan to introduce a new product into a marketplace, be it on Amazon or other online selling platforms. When conducting market research, some of the key aspects focus on include market demand, target audience, competitive landscape, and where your product fits in the marketplace. 
In general, your market research must help you define what consumers need and determine your target audience, as well as the strengths and weaknesses of competitors. 
Some of the valuable tools you can utilize for product viability tests include Google Trends and Keyword Planner to help you identify niche market trends, competitors, product features, search volume, and the demands of consumers. Additionally, to determine the target audience, you can also use seller tools such as Google Forms or Survey Monkey to get you started with customer validation surveys. 
Gather Feedback
Feedback gathering is one of the forms of customer research assessments. It is vital to validate product viability if you plan for a product launch. Customer feedback is an essential component of the initial validation stage, as it provides valuable insights that can be used to enhance product development and marketing strategies.
For product validation surveys, there are two effective ways you can gather customer feedback. The first option is to check over customer reviews on your competitor sites, review sections on product detail pages, or even third-party review sites.
By doing so, you can identify areas where your competitors are falling short and use such information to improve and differentiate your product from what they currently offer to online shoppers. 
The second method to gather customer feedback is sending product samples to a few stakeholders or potential users. Sending samples of your product offerings to potential customers allows them to examine product quality.
The second method to gather customer feedback is sending product samples to a few stakeholders. Sending samples of your product offerings to potential customers allows them to examine product quality.
Nevertheless, you must ensure that such products are given only to people you trust who will provide objective feedback. For such an approach, try to refrain from gathering feedback from friends or family members, as their reviews tend not to be unbiased.
Have a Minimum Viable Product (MVP)
Another method for product validation is to create a minimum viable product or MVP. It means creating products with enough features to attract and test your product ideas with real users before you commit a large portion of your resources to full product development.
The main goal of MVP is to validate your product ideas early in the product development cycle while helping you minimize the time and resources you might otherwise commit to building a product that is less likely to succeed. This approach works in tandem with feedback gathering.
The feedback you receive from early adopters concerning your product can be used to make necessary adjustments that will further increase the success rate of your product when launched in the market. 
Perform Data Analysis
Another critical element of successful product validation is data analysis. You need to analyze certain metrics to determine product viability. You can better evaluate how well your product is performing by tracking and analyzing information such as sales performance, customer feedback, and competitor analysis. It will also allow you to check whether your product is keeping up with the needs of consumers. 
By understanding how your product is performing and making informed decisions, you can improve its chances of success and increase its impact on your target audience. From your analyzed data, you can then make a data-driven decision whether to continue to full product development, make some significant changes, or ultimately pivot to other product ideas. 
Final Thoughts 
Product validation is one of the ways to help small business owners, online sellers, and entrepreneurs avoid the costly mistakes of fully developing and launching a product that will inevitably fail. You will need to perform product validation to determine whether your product has a place in the highly competitive eCommerce marketplace and whether it can lead your business to achieve a healthy profit margin.
Although success is not guaranteed like any other endeavor, an eCommerce product validation can help improve your success rate. The gathered data and user feedback can help you introduce product improvements and position your product in the market for long-term growth. 
However, success in eCommerce requires more than just product research and market research. You will also need to take into account other factors for success, including price optimization, advertising & marketing strategy, and customer service. You must have a holistic market approach in order to increase your success rate in the eCommerce industry.