In this post, we are going to take a look at how to dropship digital products.
Digital products simply refer to digital assets, media creations, that you can create once and sell infinitely, unlike physical products that need to be manufactured from scratch and have limited (often tiny) profit margins. Digital products are downloadable or streamable like mp3 files or pdfs or media files like png.
Digital products have an infinite supply and thus offer you several additional advantages making them all the more attractive as a business.
• Zero overheads: There's no need to find a place to store clunky inventory as with physical products or worry about shipping fees that eat into your margins. Just list your products inside your online store
• High-profit margins: You don't spend anything to reproduce the goods. No recurring costs translate to higher profit margins for your online business as you get to keep the majority of your sales when selling digital products online. You only need time and skills to create digital products to sell
• Automation potential: The orders are delivered automatically meaning there's no heavy lifting for you in terms of fulfillment
• Digital products also give you a greater degree of freedom to offer free digital products to build your email list. You can also offer a monthly paid subscription that gives subscribers automatic access to the entire suite of your digital content. To sell digital products is to give your audience a licence to access your content
However, that doesn't mean there's no challenge involved in creating digital products to sell. It's true that digital products don't share the same challenges as physical products do but there are other things to be aware of:
• Your competition is against free content: To successfully sell digital products online you need to succeed against mushrooming sellers with similar alternatives, some of them free. At BrushGalaxy, they countered this by dedicating a section to free brushes and then another (more extensive) section to premium brushes inviting the best of both worlds.
Anyone who came looking for free brushes stayed around long enough and more often than not, was impressed by the quality of digital products and went for the premium options.
To summarize, to be successful, consider the market you're selling to. Provide premium value when selling digital products, always invent new product ideas, list them on your own website, use creative promotional tactics, and work really hard at developing your brand from the bottom up.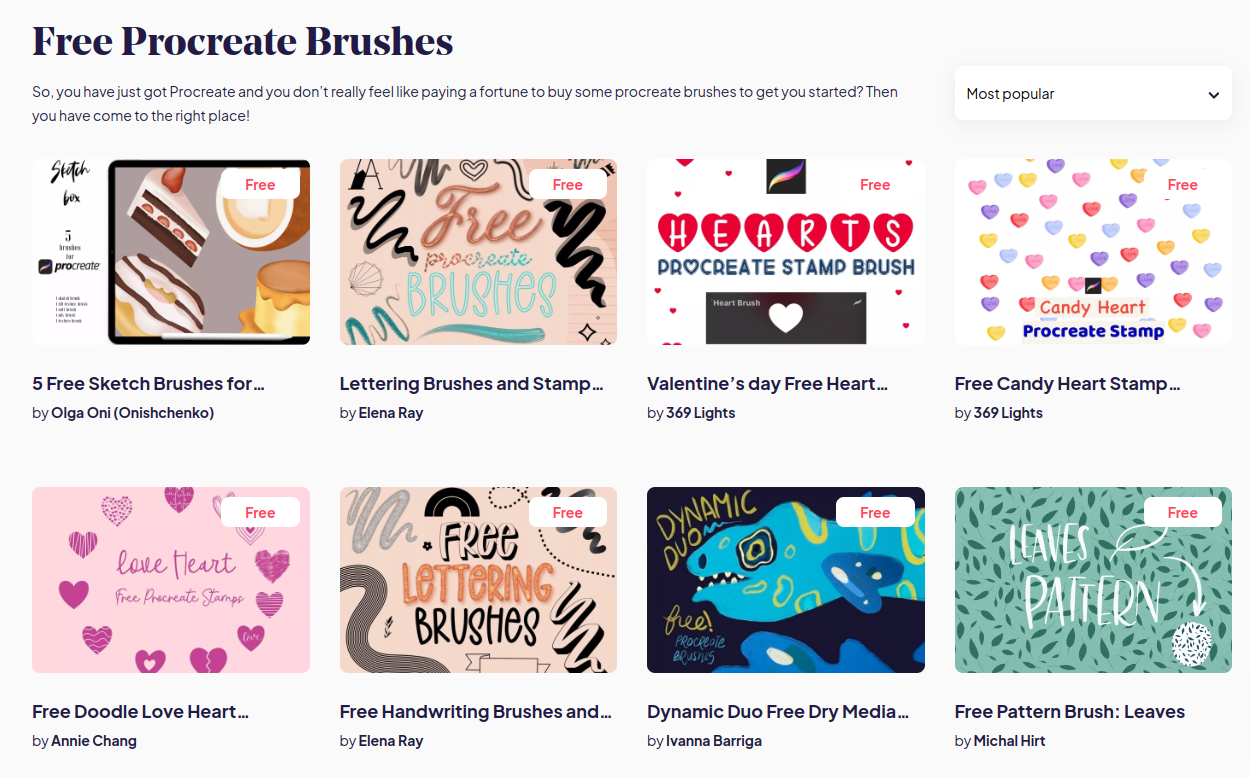 • You are at open risk of piracy: You need the right tools to protect your digital products, online courses, and other materials against piracy as there will always be someone looking to make a quick buck by copying your digital product.
• Limited options to advertise: Not every channel is open for selling. Facebook or Instagram only allows you to sell physical products through its platforms.
3 Apps for Selling Digital Products
There are many tools that you can use to sell digital products.
• Digital Downloads –It's a Shopify app that gives your customers an option to download the file when you sell online and get a link to their email showing the product they purchased.
• Sendowl – Sendowl is a great tool with automation built in like expiring links or auto-generated keys when you sell digital products.
• Sky Pilot – This gives you the option to create a membership program that helps you sell files and video streams to customers.
Dropship Education Products like Ebooks or Courses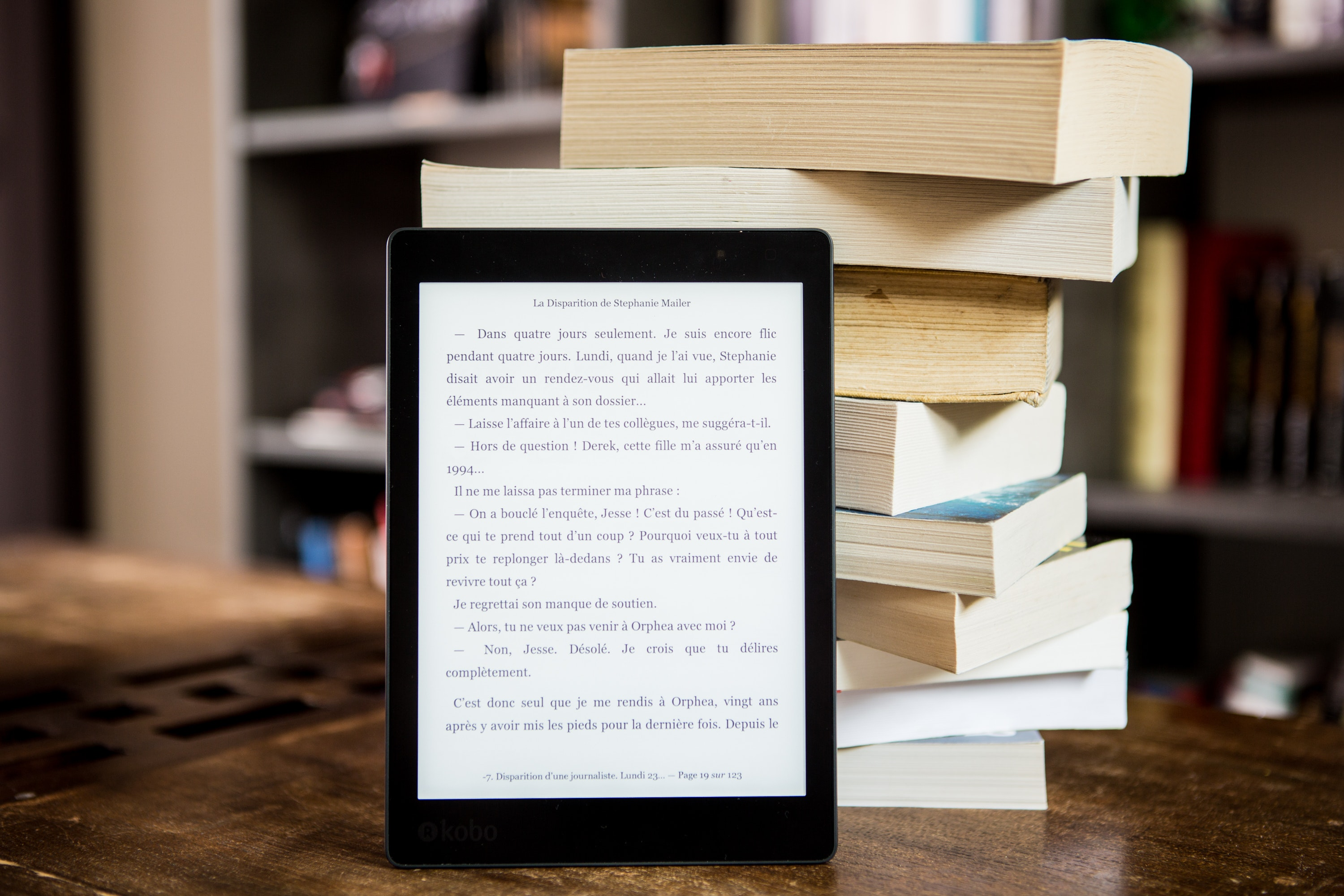 It isn't always fun to create detailed content guidelines with massive amounts of textual and video input for an educational digital product that you sell online. You need to spend a lot of time creating presentations, not to say recording, re-recording, and editing videos all while chasing the elusive goal of a successful information product. To create online courses, start with the learner. What do students want to learn with your online course or once they're done with the online course? Maybe even offer a free trial of your course first.
Use interactive exercises, quizzes, and tests to break down your material making the online courses even more engaging.
You can always package your expertise into valuable content in the form of videos and PDFs and dropship it to others who are interested when you sell digital products online. How? Start by posting tons of tutorials or blog posts about the subject you want to teach to scale your digital product business. Don't try to sell digital products; instead, sell the consumer's ability to effectively use the product post-purchase. This presents your idea in a customer-centric light rather than a sales-centric light. As counter-intuitive as it sounds, this alone can result in more conversions.
You can either leverage your expertise to gain exposure for products or you can start from scratch and offer content to increase awareness and leads in order for selling digital products.
Dropshipping Allows you to Use your Digital Assets
Creatives can post digital assets that are licensable worldwide for others to use in their works, including stock images, video recordings, and music.
By offering licenses to companies and individuals, you can charge for the use of your photos, videos, and music. Remember that in exchange for the exposure they give you, some marketplaces can charge up to 50% commission on each sale. There are free tools that help you create digital asset destinations.
Think backward when building such assets. Always ask yourself what content people will want to use.
Membership for Exclusive Digital Items
Creating recurring income is easy if you go about smartly selling digital products online. One smart way I've seen a lot of people become successful is product bundling. It's simple as all you need to do is bundle different products together and then charge a recurring subscription fee from your online store. Bundling immediately increases the value proposition of your digital product in the customer's minds. If you are selling online courses, bundle different online courses together to sell more of them.
This is a fantastic way to keep a growing library with a small group of dedicated members. Paid digital subscriptions also offer you a way to make money from content marketing efforts. You create more content, and subscribers see value in that and choose to stay on.
You can protect your content behind a paywall providing exclusive access to subscribers-only. Having a dedicated community helps you win chargebacks or completely avoid them.
Dropship Digital Templates and Tools
Digital items can also take the form of tools that allows someone to do tasks that require a lot of time. These act as solutions that address the pain points of specific audiences. You can host these digital product ideas on your own website.
Here are a few examples of digital products to sell:
Enterprise files product mockups
Resume templates for job seekers
Enterprise level software
Video editor plugins
Procreate brushes
Icons, fonts, or UX kits for designers
You can turn your skills and knowledge into digital products that generate a passive revenue stream for several years to come.
Sell any Type of Music or Painting
You may already know about ways to generate money from music or artwork. Digital goods can range from t-shirt designs to canvas prints.
Are you a musician? If so, you can also dropship ringtones or caller tunes that feature popular songs. Are you an artist? As an artist, you can create digital art and repurpose them as wallpapers for PCs or phones. There's plenty of demand for that.
Dropship Expertise or Services
Services tend to limit what you can earn primarily because your inventory is limited to the number of hours you can accommodate in a day.
Customers often get digital products along with other services as part of their purchase. Designers provide the logo. It doesn't end there. Next, you need a strategy where you position your services as a package and pair them with digital products.
You can offer consultation for a fixed hourly rate and then sell your customers other products or services. You could also offer a free download tool that will help you generate leads for your email lists, which is a common tactic used by many online businesses. This enables you to sell online. Another good idea is to create a listicle and include several valuable options for your customers.
You can always outsource some parts of your service that are simple but valuable for the end user.
Ideas to Sell Digital Products
It can be difficult to wait for the right moment, but finding a great business idea that you can sell as digital products by following a process is possible. The most important steps of the process are brainstorming, followed by validation.
Brainstorming
Begin with general digital product ideas. Be open to any criticism at this stage as bad ideas can always lead to good ideas for selling online.
You think you can educate people on how to use a product. Let's say you sell mittens online. You might be able to land more bookings if you can create a course on knitting techniques. This course complements something you already do and builds on your expertise.
Conversely, you can create a fitness tracker for your clients as a digital product, if you're teaching yoga online. Consider the values that drive your business. What related topics do you want to consider and brainstorm new ideas based on that?
You can teach others to do exceptional photography if your own skills are exceptional.
Research
Research is a fantastic way to generate new ideas and add them to your list.
When you conduct research that shows you a new way to find paint points that customers associated with your business, its principles, and the company.
These are some great places to get your work started.
Facebook Groups for Digital Sellers
You can learn a lot about hobbies and interests of your industry by being part of forums. There are both forums dedicated to selling physical products and to sell digital products.
Compare reviews on other online stores to get ideas about products and see that against your competition. These reviews could be either product reviews or stand-alone reviews posted on different blogs or sites.
Commentaries and blog articles. To develop the idea further, read blog content that your audience reads. Also, read the comments to further develop the idea.
Validating your Digital Product Idea
Before you invest time into an idea, validate the idea. You don't want to invest too much time or money into ventures that would eventually fizzle out. However, there's an opportunity for you to validate your idea in different ways:
Keyword Research

Use the keyword research tool to discover the number of people searching for your subject. This presents you with additional ideas you may have never thought of initially.
Another place is Google Trends. With Google Trends, you can find topics that are growing in search. This shows the opportunities will continue to grow.
Requesting Reviews
Get in touch with clients by email or social media. Conducting a survey is a fantastic way to solicit feedback.
A smaller version of content may be better than a larger one. This helps you validate your ideas.
Digital Dropshipping Products You can Start Selling Today
1. eBooks
eBooks are some of the most profitable digital products to sell online that both creators and customers love equally. They are simple to produce and require a little more than written text and some images. eBooks are in another way online courses without video lectures.
An additional benefit is, eBooks are easy to distribute on large marketplaces or online stores. They're easy to access as people can read them on e-readers, tablets, computers, or even phones.
Ebooks allow you to share anything you are passionate about on any creative market like Amazon KDP or your own online store. You can educate, advise, and curate existing content within an eBook and sell them on your own site or store.
2. Software
The software industry is pretty big and growing and holds the key to passive income. That affords us many opportunities. Selling a piece of software is far more difficult than selling physical products.
The global software market is projected to be worth over USD 1 trillion.
People use computers almost every single day, and apps and codes speed up daily tasks in their personal and business lives. Software is one of the most profitable digital products there is and is an example of a best-selling digital product.
Starting from large companies to small businesses, these are a few examples of types of software products to make and sell.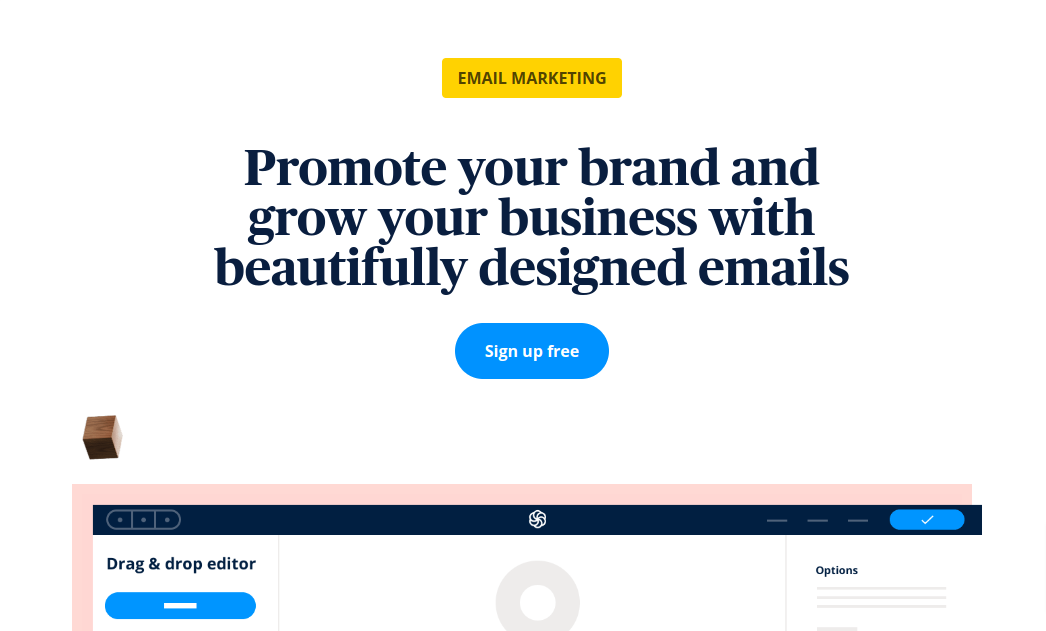 WordPress plugins and themes
Project management tools
Mobile apps
Mac apps
Linux apps
Android apps
Web-based SaaS tools
You can turn your code into cold-hard cash.
3. Web-based Applications (SaaS)
SaaS products unlike software products aren't downloaded from the web and installed on your computer. It's run inside a browser and these aren't digital products in every sense of the word but are sold in the same way.
If you run an eCommerce business and want to create a handy application for your customers, you can either turn to the eCommerce app dev company or work with creators directly to buy their digital products.
The number of SaaS tools and apps is huge. Here are some examples of SaaS products you may be familiar with.
File storage services like Dropbox, iCloud, Google Drive
Spotify
Email marketing platforms like Drip or Mailchimp, ActiveCampaign
CRM apps like Salesforce
LMS membership sites like Kajabi
Pick a niche and there will be a SaaS tool built around it.
4. Graphics and Digital Art
As a graphic designer or artist, you can create a variety of both unique and valuable content to sell as digital goods. Digital art gives you access to an ever-growing customer base for your very own online business.
This is a great way to generate recurring passive income online and find lots of potential customers. There are plenty of graphic design tools and services you can offer on top of selling digital art.
You can make these digital goods in your online store:
Logos
Brand design kit
Templates
Photo templates
Procreate brushes
Artwork
Stock icons
Card designs
Swipe files
Brushes
Backgrounds and more
6. Fonts
Fonts and typefaces are good examples of digital products that will remain popular. As customer preferences change and morph designers need new fonts. Fonts can be created for use on the web, for applications like Docs or Word, and for design work inside Adobe Photoshop.
7. Music and Audio
Both music and audio are powerful ways to communicate messages.
Audio products can include:
Lectures
Music
Audiobooks
Foreign language lessons
Background noises
Karaoke versions of popular songs
Sound effects
8. Photography
It's no secret that internet users often use copyrighted images illegally even without knowing that. However, brands know that they should buy the right to the imagery. Thus, high-quality, premium photos are a sought-after digital product. The biggest consumer of online photographs are bloggers as well as other website owners.
There are multiple photos you can sell:
Stock photos
AI-generated photos
Event photos
Backgrounds
Plus, you can sell photos on digital selling platforms like Adobe. Photography is crowded will many competitors that make it difficult to price your photos right. You hardly get paid for the skill and effort you put into the craft making it difficult to earn what you are worth.
However, you can use multiple strategies to build a successful business selling photos. Make it easy to buy photos. A good website is both critical to showcasing your portfolio as well as elevating your profile. The first thing you need to do is make it very easy to purchase photos. Consider whether you should sell photographs individually or provide unlimited downloads to subscribers. With fair pricing and a great selection of images, you can start to do really well selling both indeed or client-ordered photos on your site.
9. Video
Video is an extremely popular format to deliver quality information. Content can educate inform and entertain. You can create videos, package them inside a course, and sell them as online courses.
It's more engaging than simple text. Some like watching videos at 1.5x to 2x speed.
Users love videos and are happy to pay for the same.
Sell online courses
Stock Footage
Drone footage
Special effect templates for motion graphics
After effects templates
Product reviews video gameplay
Conclusion
What do you think of the different ways to dropship digital products and earn a full-time income online?